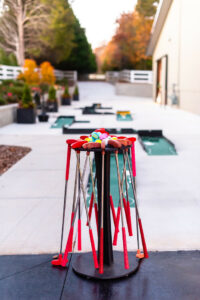 Do you remember how much fun field trips were in elementary school? Teachers know it's a great learning experience for kids to go out and have new experiences, but for kids it just seems like fun. It's a chance to get away from the same school room they sit in day after day and work some different parts of their brain.
The same is true for adults. Every company, no matter how big or how small, has times when it's necessary to pull the entire team together for training events, brainstorming new strategies, or even just informational sessions on new health plans or retirement benefits. If you're looking for a way to bring new life to your company's meetings and training sessions, consider hosting it off-site at Legacy Stables and events.
Benefits of Off-Site Meetings
There are plenty of advantages to hosting a meeting or training event at a location outside your office or headquarters.
Improved productivity. It sounds too simple to be true, but just being in a different location can raise the level of creativity among people. Being off-site also frees you from distractions at the office – phone calls, customers, or a constant barrage of emails.
Foster team building and relationships. Sure, there are the water cooler conversations that occur at the office. But a training session or meeting at Legacy Stables and Events allows for more time to talk with co-workers, whether it's mingling before and after the scheduled event or chatting over a shared meal. We also offer a variety of options for creating team-building activities based on your group size and goals for the process.
Networking opportunity. For companies with multiple locations or a number of employees working from home, an off-site meeting provides a great chance to get face to face with other people within the company. Talking with peers or with senior level executives is a great way to share best practices that can move the company forward or learn opportunities for career growth.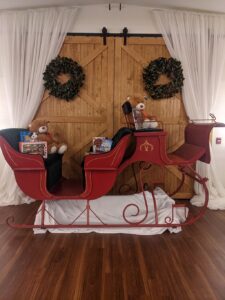 Advantages of Meeting at Legacy Stables and Events.
When you're looking for a place to gather all your employees together, location is often a top priority. It needs to be somewhere easily accessible for most people attending. Legacy Stables and Events boasts a prime location for anyone Triad. Located just outside of Winston-Salem, it's a convenient drive from Lewisville, Clemmons, King, Lexington, High Point, Greensboro, or any number of communities in the surrounding counties. In addition, it's a central location in the state of North Carolina, making it easy for a day trip from the mountains or the coast.
Legacy Stables and Events isn't just convenient for attendees, we also provide top-notch customer service to make things easy on the event planner. Our meeting rooms are flexible enough in design to accommodate groups of any size, from small gatherings to large meetings of up to 1,000 people. Our venues are equipped with the technical support necessary for any type of presentation, with 1G/1G fiber internet, state of the art lighting and staging and a helpful AV support team.
What really sets Legacy Stables and Events apart from other venues is our customer service. You only have one point-person for all of your needs, from meal planning to tech support.
Call today to schedule a tour and learn how Legacy Stables and Events can make your next corporate meeting a success.